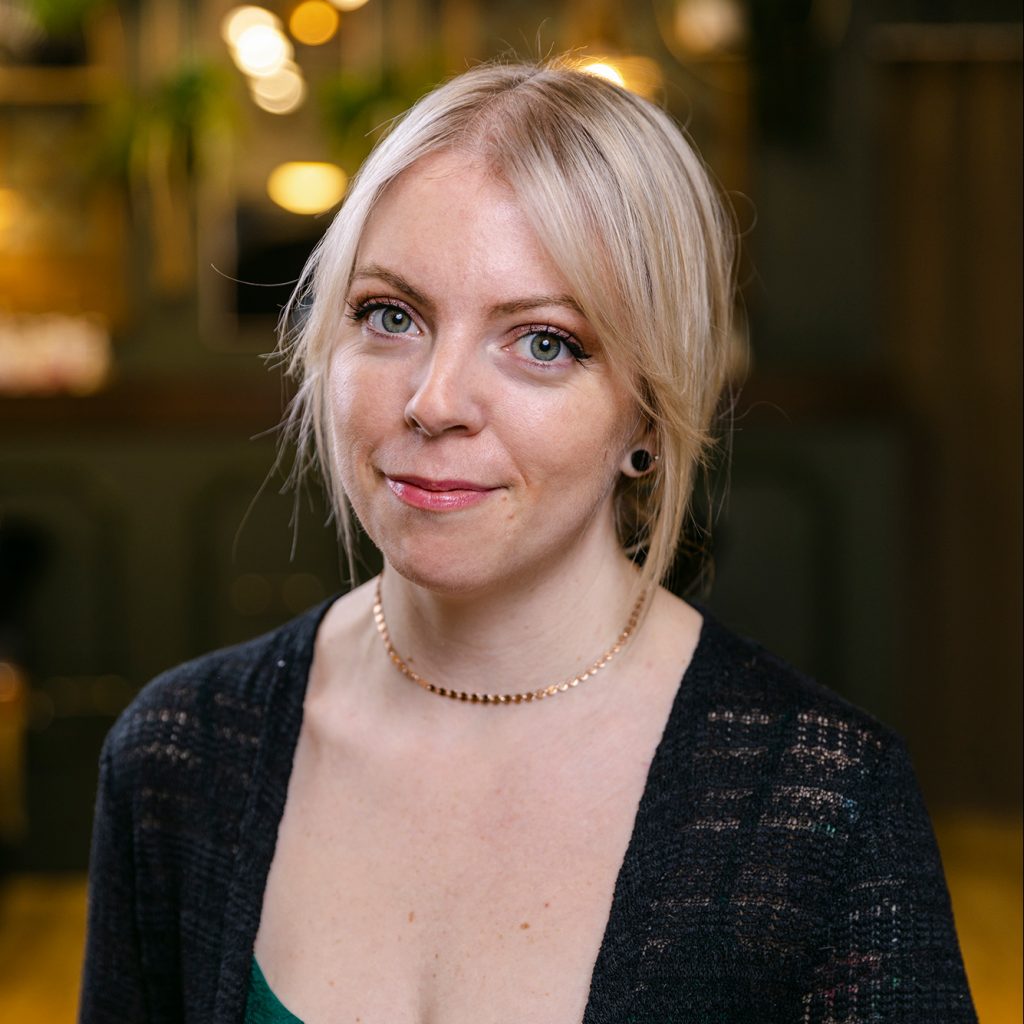 Ashley (Stylist)
With The Corner Spot even before opening day, Ashley helped to build our little corner. She has been in the industry for over 15 years and graduated from Marvel college. Continuing education remains a priority for her, and because of this her skills are fine tuned and versatile! Weaving highlights like nobody's business, and balayage skills unmatched, any client in her chair is bound to leave with great hair and a new friend.
---
Tess (stylist)
Tess has been a licensed Hair Stylist for over 15 years. As a former Colour Educator for Piidea Direct, she taught fellow Stylists for years about advanced colour theory and techniques. She also spent 4+ years volunteering at The Hospital for Sick Kids which required a unique approach to all things hair. Colouring, cutting and styling children in beds and wheelchairs gives her a creative and problem-solving dynamic. Currently a blonde specialist, she is happy to tackle even the most difficult hair challenges. She looks forward to making the world brighter AND BLONDER!
---
Myrriah (stylist)
After learning Myrriah started work in her aunt's salon at 15, to say she is an industry veteran may be an understatement. Graduating from a Goldwell alliance institute, Myrriah didnt stop there. She has completed several precision cutting classes with Allilon hair education, and worked as a hairstylist in the film and television industry. Myrriah's experience is diverse and she's always excited to do something new. Returning to the salon life after a short hiatus she is ready to welcome new clients and can't wait to meet you!
---
MATT (stylist)
Matt's been rocking the hair game for two decades! He's making magic as a certified extensions specialist, master of grey blending, and a blonding aficionado who also has a fiery passion for redheads. What does Matt do when he's not doing hair? Well, wig design and coloring of course!. Matt's love for all things hair shines through, but his true devotion lies in revealing the best in each client and cultivating an environment where they can authentically be themselves.
---
Laura (Salon coordinator)
Our newest member of the team, coming to us from the bridal industry, Laura knows a thing or two about scheduling. When shes not scheduling your appointments, and much like a Disney princess, you can find her on your local nature trails, reading to kids, and creating wood burning art. She's keen to chat about anything, but if you have an interest in genealogy you'll catch a glimps of her real curiosity.
---
Dana (owner)
Not only owns the joint, she wears many very fashionable hats. She is our receptionist, assistant, comedian, and professional hair washer. One thing she's not is a hairstylist… can you beleive?! No matter the day, Dana is always well prepared to ensure your visit is a memorable one!